Top quality outdoor heating solutions
Everyday Plumbing are fully qualified gas fitting experts, offering industry leading outdoor gas heating solutions across the Sutherland Shire. Whether your current gas heater needs replacing or just a little maintenance to get it back working at 100% again, our team provides practical advice to suit your needs. Give us a call today to find out more!
Book a Gas Fitter Today
Call us at 0406 400 200 or fill out the form and we will get in touch with you as soon as possible.
What should you look for when choosing an outdoor gas heater?
There are a few factors you should take into consideration when looking at purchasing an outdoor gas heater - these include:
What space are you trying to heat? How big/small is it?
What size heater do you think you'll need?
Are you looking at buying more than one outdoor gas heater? How economical is it to have more than one?
What gas type will your outdoor heater be?
What model and brand would you prefer?
What is your budget?
Is eco-friendly a big factor for you?
How often will you use your outdoor heater?
These are just a few factors - speak to us to find out more.
Outdoor gas heating services
The Everyday Plumbing team offer maintenance and installation services for outdoor gas heaters of all shapes, kinds and brands. Our gas fitters have extensive experience when it comes to gas heating solutions to suit your exact needs, so get in contact today!
Licenced outdoor heating gas fitters
When it comes to working with gas heaters, you want to know you are dealing with licenced professionals - and Everyday Plumbing are just that. Our gas fitters are fully qualified professionals, offering you peace of mind that you are dealing with a reputable business who cares about your safety. We remain completely up-to-date with all the relevant industry standards and regulations, ensuring that every job we complete is done exactly how it should be.
What benefits can we offer when it comes to outdoor gas heating?
We are fully qualified gas fitters.
We have years of industry experience and knowledge.
We offer a fair and competitive pricing structure, with fixed rates for common tasks.
We are dedicated to providing our customers with top quality, reliable and honest gas fitting solutions.
We are committed to delivering industry-recognised service knowledge and expertise.
We offer prompt arrival and timeframe bookings.
Our team will clean up thoroughly after every job.
We offer a lifetime labour guarantee on all of the work carried out by our gas fitter team.
All service vehicles carry mobile EFTPOS machines, plus we have a range of other payment options available.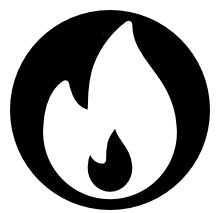 The outdoor gas heater experts you can trust
The Everyday Plumbing team offer outdoor gas heater services across Sydney, so contact us today on 0406 400 200 or complete our gas heater booking request form. Our service areas include eastern suburbs, southern suburbs, CBD, Cronulla, Hurstville, and more, so give us a call now.
Frequently Asked Questions about gas fitters
What to do if your gas meter is leaking?