Your local hot water specialists in The Shire
Looking for a reliable plumber to provide experienced, practical advice, and efficient solutions for your hot water needs? Everyday Plumbing can help. Our team covers a range of water heating services throughout the Sutherland Shire and the surrounding areas including hot water installation, repairs and maintenance. Our plumbers and gas fitters work with all types of hot water systems such as gas, electric, solar, instant, and heat pump styles. We take the time to find out what your home or business requirements are before recommending a tailored solution.
Book a local Shire hot water expert today. Servicing the Sutherland Shire, Canterbury Bankstown, Liverpool, and St George areas.
BOOK A HOT WATER SPECIALIST TODAY
Call us at 0406 400 200 or fill out the form and we will get in touch with you as soon as possible.
Hot water installation Sutherland Shire
Whether you're upgrading your old unit, installing a new hot water system, or converting from electric to gas we can help. Our plumbers and gas fitters can supply and install a huge selection of hot water systems, as well as take care of other aspects such as tempering valve fitting, gas or water pipe installation, and additional circuits if required. Our priority is to ensure your home or business has a reliable hot water system which meets your needs all year round.
We specialise in all styles of hot water installation including:
We also offer TMV (thermostatic mixing valve) and tempering valve installations , testing, and maintenance to ensure your family is safeguarded from scalds or your facility compliance requirements are met.
Covering all the leading hot water system brands
Take the guesswork out of choosing a new hot water system, our experienced plumbing team can provide expert advice to ensure you get the best, most energy efficient water heating solution for your home or business. We supply and install all the leading hot water system brands including:
Hot water repairs in The Shire area
Are you having problems with your hot water system? Issues such as:
No hot water?
Does your hot water run out really quickly?
Is the water too hot or too cold?
Is the hot water discoloured?
Does the pilot light keep going out?
These hot water issues, as well as a host of others, are very common and as such our plumbers encounter them frequently. Most of the time hot water repairs are fairly straightforward and our team carries many of the parts we continually use with us to each job to ensure we can have your hot water heater up and running as fast as possible.
Don't put up with unreliable hot water in your home or business, contact our plumbing team for professional hot water repairs today.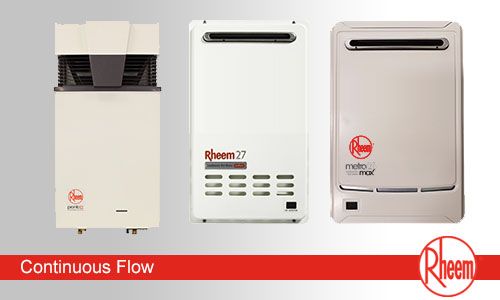 Hot water service
Regular hot water servicing can help to identify any small issues in your system before they develop into big problems which can lead to costly repairs or in extreme cases complete system breakdown.
Another benefit of getting your hot water system serviced periodically is that it ensures your hot water heater continues to provide reliable hot water for your property for many years.
Routine hot water servicing is recommended for all hot water systems but especially those over 8 years old. The average lifespan of a storage hot water system is 10 years (15 to 20 for instant styles), this can be extended indefinitely if the unit receives regular professional maintenance checks.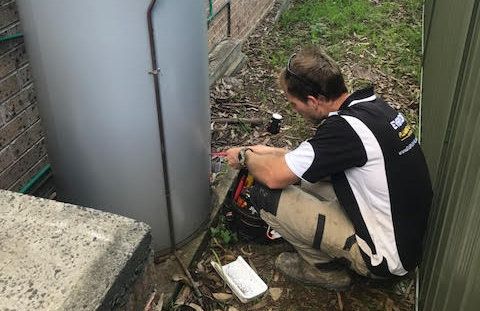 Your hot water service specialists in Sydney's south
Everyday Plumbing offer professional hot water installation, repairs and servicing across the Sutherland Shire , Canterbury Bankstown , Liverpool , and St George areas south of Sydney. For all your hot water needs contact our plumbing team at 0406 400 200 or complete our quick online Hot Water Booking Request form today.
Frequently Asked Questions about hot water
Hot water systems - how do they work?
How does a gas storage hot water system work?
How does a heat pump hot water system work?