In need of a great plumber in Liverpool?
Then search no longer, the team at Everyday Plumbing are one of the most trusted plumbers in the region. We have years of industry experience and knowledge, and offer top quality service and workmanship for jobs of all shapes and sizes. From blocked toilets to leaking taps to water efficient fittings and everything in between, we complete a huge range of services all across Liverpool. We also provide a full guarantee on all work that is carried out by us on your home, offering you peace of mind each and every time we complete a job. Get in contact to find out how we can help now!
Top quality plumber Liverpool services
At Everyday Plumbing, we provide a comprehensive range of plumbing services to the Liverpool area every day of the week. The services that we provide to your home or business are conducted at the highest level of professionalism, as well as promptly carried out quickly and efficiently. Some of the services we offer include:
If you do not see the service you require listed here, get in contact with our friendly team on 0488 801 008 and we will be happy assist further.
Licensed and professional local plumbers across Liverpool
Our plumbers have been servicing the City of Liverpool and the surrounding suburbs for over 10 years, covering all your residential and commercial plumbing needs. If you live in the Liverpool region and have a plumbing problem or emergency, then our plumbing team are the ones to call.
We ensure that all of our plumbers undergo regular training to stay up to date with the latest in the industry, offering us the ability to provide our customers with the most current solutions to all their plumbing problems. Our plumbers not only bring a wealth of plumbing experience to every job but also a large ever-increasing knowledge of the industry in general. Staying updated with the latest plumbing trends means any cheaper savings method can be handed directly down to the customer.
Why choose Everyday Plumbing as your Liverpool plumber?
We understand and respect that your home is a sacred place and, due to this, we treat your home as if it was our own. We take the utmost care when installing, moving and/or cleaning any plumbing products, facilities or tools, as well as:
We offer fair and competitive prices which include fixed rates for everyday issues.
We're prompt and professional.
Our on-call emergency plumber can respond promptly to your plumbing problems, any time of the day or night.
Our work includes a lifetime labour guarantee.
We're clean and tidy.
Our team of plumbers bring a wealth of industry knowledge to every job ensuring that we provide our customers with very best, most up-to-date service and practical advice possible.
24 hour Emergency Plumber Liverpool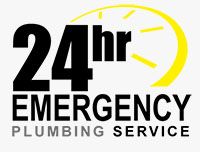 We understand that not all plumbing problems can wait until the following business day, which is why we offer an emergency plumber service to the residents in the Liverpool region. Our urgent services operate outside of the normal working hours and are available 24 hours a day, 7 days a week for those nasty plumbing issues that occur at the most inconvenient times.
Our vehicles are also fully stocked and ready to go whenever you are, rain, hail or shine. You can rest assured that if you have a plumbing problem, Everyday Plumbing can help each and every time.
Plumber Liverpool Region
If you don't know if you fall into the Liverpool region, please take a look at the map below. If you are still unsure, please feel free to contact us on 0488 801 008 and we will be more than happy to let you know if we service your area.
Your friendly plumbers Liverpool
If you have any questions regarding the services Everyday Plumbing offer, or would like to arrange one of our skilled team members to attend your home or workplace, give Everyday Plumbing a call now on 0488 801 008 or complete an online job booking form. We are your local plumbing experts, so get in contact today!
Looking for more than a Plumber in Liverpool?
We provide a range of other services in Liverpool such as Gas Fitter, Drainage Solutions, Pool Compliance, Hot Water,
Suburbs our Plumbers Service in Liverpool
Chipping Norton
Hammondville
Holsworthy
Moorebank
Pleasure Point
Voyager Point
Wattle Grove
Frequently Asked Questions about Plumbers
What Are The Different Types Of Plumbers?
What are the most common causes of plumbing leaks?
What is a Notice of Work?