Complete professional plumbing services
Everyday Plumbing offer plumbing services all across Sydney South regions, including Sutherland Shire, Canterbury-Bankstown, St George and Liverpool. Our team of experienced plumbers can help with everything from a blocked drain to a new hot water system installation, to an emergency gas leak repair, and so much more.
For fully licensed Sydney based plumbers. Look no further than Everyday Plumbing. We have a plumber for you, every day of the week.
BOOK A PLUMBER TODAY
Call us at 0406 400 200 or fill out the form and we will get in touch with you as soon as possible.
When you need a reliable, versatile and trusted plumber
We provide all the plumbing services you could possibly need at home or in your business. All of our plumbers are fully licensed and insured as well as undergo regular industry training to stay up to date with the latest in plumbing technology, procedures and products.
The services that we are able to provide to your home or business are conducted at the highest level of professionalism as well as promptly carried out. These services include but aren't limited to:

The benefits of using our plumbers in Sydney's south
We understand and respect that your home is a sacred place. Due to this we treat your home as if it was our own and take the utmost care when installing, moving and/or cleaning any plumbing products, facilities or tools.
We offer fair and competitive prices which include fixed rates for everyday issues.
We're on time.
Our on-call emergency plumber can respond promptly to your plumbing problems, any time of the day or night.
Our work includes a lifetime labour guarantee.
We're clean and tidy.
Our team of plumbers bring a wealth of industry knowledge to every job ensuring that we provide our customers with the very best, most up-to-date service and advice possible.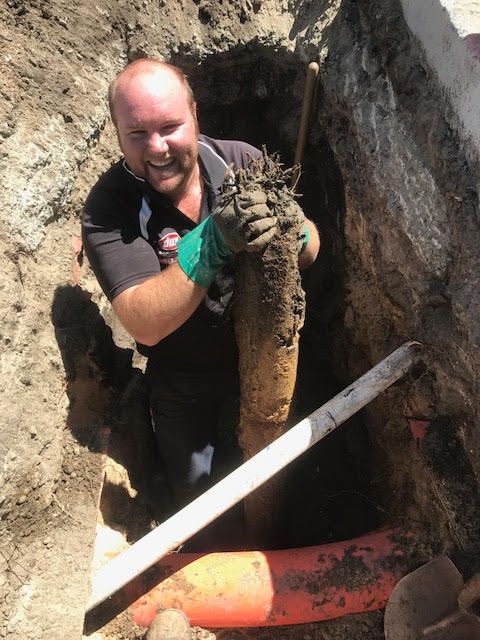 Don't ignore plumbing problems
It can be super easy to ignore the small drip, worn washers, leaking taps and gurgling drains. These small easy to fix issues will eventually become plumbing emergencies if left unfixed, causing houses to flood as well as damage to furniture and personal belongings.
If you are renting and have ignored the warning signs and as a result, the issue has become an emergency, homeowners are able to make you pay for the damages done due to negligence.
Your local plumber in Sutherland Shire & surrounds
For the best in plumbing services throughout the Sutherland Shire, Canterbury-Bankstown, St George and Liverpool contact Everyday Plumbing on booking online today.
Frequently Asked Questions about plumbers
How To Fix a Running Toilet
What Are The Different Types Of Plumbers?