Blocked Drains St George
Professional drain plumber servicing the St George region
You no longer have to put up with blocked drains in St George. Our team of drain specialists have over 10 years of experience in unblocked stubborn blocked drains. From tree root intrusion to a backlog of hair and soap scum, there is no job too big or too small that our specialists can't fix. Find out how Everyday Plumbing can help you today.
BOOK A ST GEORGE BLOCKED DRAIN EXPERT TODAY
Common causes of blocked drains
Blocked drains are a pain, they seem to happen when you least expect it and can cause chaos for the household. Some of the most common reasons for blocked drains are:
Foreign objects
Misalignment or breakages
Soil settlement
Blocked drains are preventable
Before blocked drains become blocked there are a few things that you can do to stop it from happening entirely or to slow it down.
Remove excess hair from the bottom of the shower after each use. Over time any hair that makes its way down the drain will bond with the soap from the bottom of the shower making it a thick mass that can block a pipe easily.
Never clean out a hairbrush and flush it down the toilet. Instead, put it into a small bin in the bathroom or into a compost bin outside.
Never flush foreign objects such as baby wipes, sanitary pads, tissues, cotton makeup removing pads or goldfish. Whether the packaging states it is flushable or not you should put these into the bin. No manufacturer is going to pay to unblock their product from your drain.
Know when to plunge. If you notice that your toilet or drain is draining slower than normal you can hit it with a plunger to try and dislodge the blockage yourself. If this doesn't work, its time to call a professional.
Pipe relining services in St George
After having your pipes cleared depending on the reasons behind the blockage you may want to have your pipes relined. This process is relatively straightforward and can increase the life of your pipes up to 50 years. Having your pipes relined also increase the tensile strength of the existing pipe making it impossible to crack.
Talk to one of our friendly staff about it today and find out how pipe relining can help you
St George Service Areas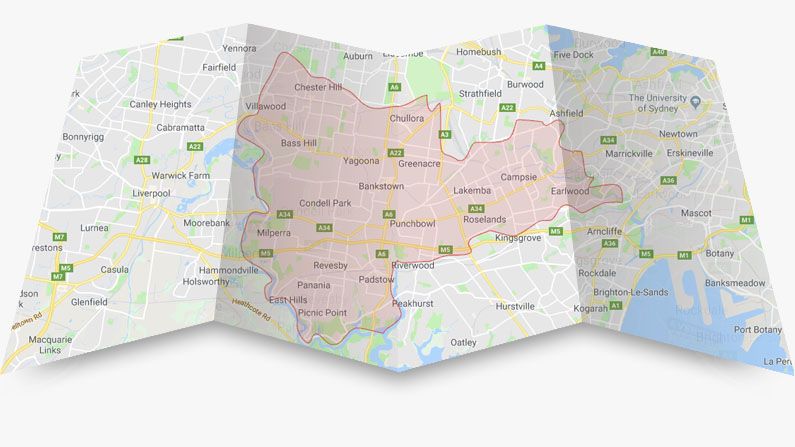 We service all over the St George region and surrounding suburbs. Some of the main suburbs are listed below. If you do not see your suburb listed and you live in or around the St George region please feel free to call us on 0406 400 200 and our friendly staff will be more than happy to help.
We also offer these services in your area:
We can help with your drainage solutions issues in St George.
Local Drainage Solutions in St George