Why has Caringbah had 6 sewage overflows in 12 months?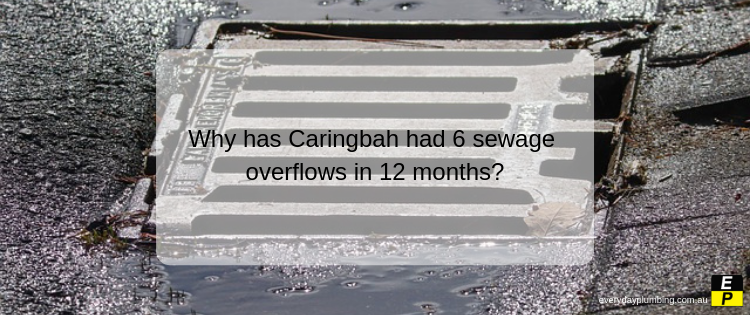 In the suburb of Caringbah, 24 kilometres south of the Sydney CBD, they have been having some plumbing issues… make that they have been having some major plumbing issues. Over the last 12 months, they have no less than 6 sewage overflows (yes, you read that right, six) on Carabella Road in Central Caringbah, with the latest stretching south to Taronga Parade.
Residents in the area are becoming increasingly frustrated, and have asked Sydney Water for the reason why it keeps occurring. According to Sydney Water, the cause of the problem is a combination of numerous tree roots damaging the piping, as well as a wrong plumbing connection which has caused a lot of issues. Goes to show that a few plumbing problems can cause quite a bit of damage!
Sydney Water has sent a letter to homeowners saying they are attending to the issue, organising a 'full and thorough inspection' and engaging specialists to 'clean, disinfect, and deodorise the affected areas'.
LOOKING FOR EXPERT BLOCKED DRAIN PLUMBERS?
Book a Sydney plumber today
In addition to the tree roots which had grown through both the mains plumbing and home plumbing, one house had been incorrectly plumbed into the wastewater main, causing a partial blockage. Sydney Water claims that both these issues have been attended to, through high-pressure cleaning equipment and a specialised robotic grinding machine. The high-pressure cleaner cuts through the tree roots that have grown into the pipes, and the grinding machine removed the partial blockage.
Hopefully, this solves the problem for the residents in Caringbah moving forward.
If you have any concerns regarding the plumbing in your home or suburb, speak to your local Caringbah Plumber for further assistance. Completing plumbing work yourself can be dangerous as well as (in a lot of cases) illegal, so it's best to call in those who know best!
Resources :
The Leader (Tree roots and incorrect plumbing blamed for sewage overflows at Caringbah): https://www.theleader.com.au/story/5982819/sewage-overflow-causes-found/