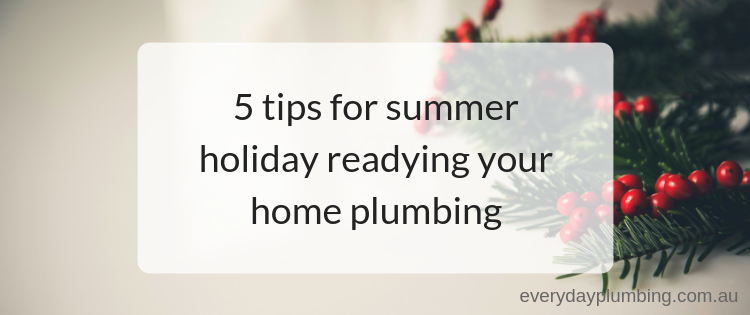 5 tips for summer holiday readying your home plumbing
Carrying out a few simple checks and plumbing maintenance now can help prevent unexpected issues across the holiday period.
Discovering a gas leak when you crank up the BBQ to cook Christmas lunch can put a serious dampener on your festivities, not to mention bring criticism from the inlaws. That slow draining toilet finally stops under the pressure of extended family squashed into every available space in your home and Uncle Frank's special Spicy Christmas Beans.
Situations like these can be easily avoided with some early groundwork.
Check your home gas systems
Firstly, if you're connected with LPG make sure the gas bottle contains enough gas to get you through until next year. Note that your supplier may stop deliveries for a period during the holidays.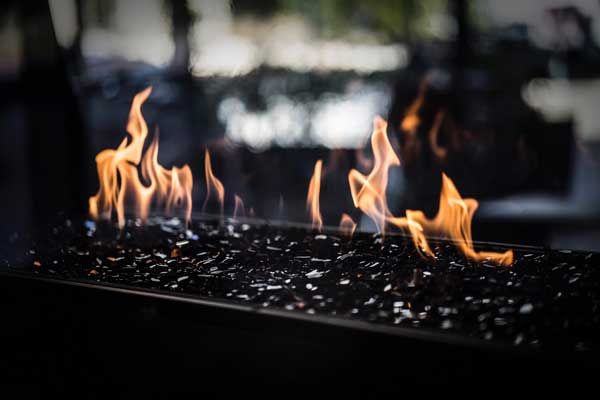 Check all gas bayonets and exposed piping for leaks or gas smells. If you suspect a problem or a leaking pipe call your gas fitter IMMEDIATELY, leaking gas can be very dangerous and present a fire hazard.
For complete peace of mind contact your local gas fitter for a comprehensive gas system check throughout your home.
Clear roof and stormwater drains
Clear leaf and garden debris from the roof, gutters, and downpipes.
This has many benefits, from allowing stormwater to run off easily, preventing flooding gutters and water backing up into the house, to reducing your homes bushfire risk.
Remove garden debris from stormwater drains and run-off areas as well. Summer storms can dump large volumes of water very quickly often causing flooding if the stormwater drains are even partially obstructed.
Professional drain cleaning with a high-pressure water jetter is a quick and effective way of ensuring the drains are clear and free-flowing.
Garden tidy up
Giving the garden a spruce up will not only impress the family but it also removes potentially damaging foliage and branches. Trim dead or overhanging branches and bushes to avoid damage to the house, fence, and garden structures in the event of high winds or a storm.
Attend to slow draining problems
A slow draining sink or toilet is a sure sign of future blocked drain problems. Issues like this don't just go away if you ignore them for long enough.
If you have noticed that it takes longer than usual for the water to empty from the kitchen sink or if the water level rises before lowering again after you flush the toilet you have a potential drain blockage and now would be a great time to get your plumber in to check it out.
Stop the drip
Dripping taps can waste litres of valuable water in a week. Don't put leaking tap repairs off till January and possibly waste buckets of water.
Plumbing Tip - Tap repairs and washer replacements are a 5-minute job for your plumber, ask them to check your taps while they're there for other work. Just make sure you mention it when booking so they can allow a bit of extra time.
For a smooth and drama free (as far as the plumbing is concerned, we can't help with the family) holiday season address any plumbing issues which you've been avoiding in the lead up to the holidays now.