Do you need a reliable gas fitter in Kyle Bay?
Our local Kyle Bay gas fitters are able to help you with a large range of services from gas appliances and stovetops through to hot water systems and heaters. Our team have over 10 years of industry experience, having worked on all leading brands and manufacturers. Our gas fitters also undergo regular training throughout the year in order to stay on top of industry information, products and standards.
Types of Gas
Our gas fitters are fully licenced and qualified to work with natural gas and bottled gas appliances and connections. Both natural gas and bottled gas will work with gas powered appliances with the difference between natural gas and bottled gas being price.
Bottle Gas
Bottled LPG customers get charged by the bottle which is generally $120. A 45kg gas bottle has 2200MJ broken down it equates to approximately 5c/MJ. Unlike gas and electricity suppliers you do not have a "Daily Supply Charge". This is useful for people that do not have the ability to have natural gas connected to their home.
Natural Gas
Natural gas customers get charged in MJ (MegaJoule). Gas customers will also have to pay the "Daily Supply Charge" for the transporting the gas to your home. Typical gas rates in NSW homes is 4c/MJ (Subject of your provider).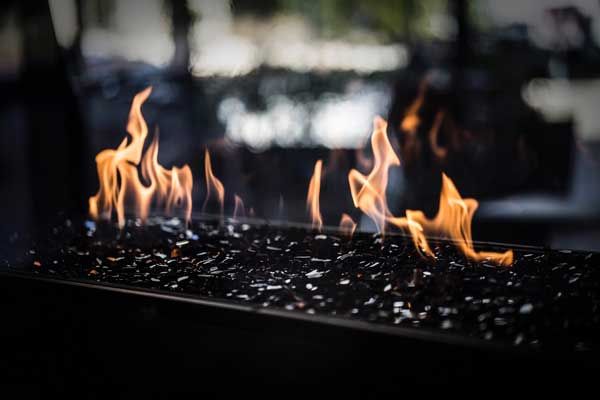 Gas Fitting Services
Whether you are a home or business owner our gas fitters can help you with saftey and servicing of your gas system. Keeping your system working at optimum efficiency. Our gas services include:
hot water systems - storage, instant, gas-boosted solar
commercial gas services - restaurants, factories, schools - heating, cooking, dryers, hot water etc
gas repairs - domestic and commercial
gas heater service - repairs, safety checks, installation
gas appliance services - installation and repairs - oven, cooktop, stove, barbecue, gas hot water systems
natural gas and LPG
connections - new, switching from LPG to natural, pipe repairs
Everyday Plumbing Gas Fitters
If you would like to find out how our gas fitters can help you give us a call today on 0488 801 008 or alternatively you can request a quote with our online gas fitting service request form .
Looking for more than a Gas Fitter in Kyle Bay?
We provide a range of other services in Kyle Bay such as Plumber, Drainage Solutions, Pool Compliance, Hot Water,
Frequently Asked Questions about Gas Fitters
Who do I contact if there is a gas leak?