How does a heat pump hot water system work?
Heat pump hot water systems are a great hot water system choice if you are looking for something that is both eco-friendly and cost saving. Although not as well-known as other options, heat pump HWS offer reliable hot water for homes and businesses whilst looking out for the environment. But how do they work?
How does a heat pump hot water system work?
Heat pump water heaters work by transferring heat from the outside air and using it to heat your water. Modern systems are effective even in cooler climates (-7 to 40°C), which makes them ideal for Sydney's warm summers and cold winters.
This Dux Airoheat heat pump video explains how the system warms the water by extracting heat from the air.
What are the pros & cons of a heat pump water heater?
Pros
Uses 2/3 less electricity than traditional electric storage options.
Eco-friendly.
Save energy costs.
Easy to install when replacing an electric HWS.
Eligible for STC's - federal government rebates which can reduce purchase costs.
Pair with a solar PV system for maximum reduction in operating costs.
Gas or electric booster options for extended cold periods.
Cons
Still uses electricity (although much less).
Can be noisy - which can also affect the location of installation.
Maintenance can be costly, due to the complicated system.
Higher upfront costs.
LOOKING FOR EXPERT HOT WATER SYSTEM ADVICE?
Book a Sydney hot water specialist today
What do you need to have a heat pump hot water system installed?
Heat pump hot water systems are really easy to install, especially if you are replacing an electric system, as all you need is electricity. They can be noisy however, so ensure that they are placed in a location where noise will not be an issue.
Who should have a heat pump HWS installed?
If you are looking for a more environmentally friendly hot water system, and do not mind higher upfront and potential maintenance costs, heat pump hot water systems are a great choice.
Remember however that although heat pump hot water systems use around 2/3 less electricity than an electric storage model, this has to be considered against whether your old system used off-peak electricity rates. Heat pumps work as and when required, meaning they will often run during peak electricity tariff times. The additional cost of using electricity at peak times may counter the savings made by using less electricity overall, so always thoroughly consider the running costs.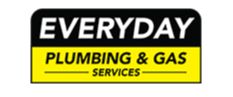 If you would like some further assistance, or would like to arrange for a heat pump hot water system to be installed in your home or business, give Everyday Plumbing a call on 0488 400 200 today.
Looking for further help?
Head here or to any of the following pages for more information:
Resources:
BUILD: https://build.com.au/heat-pump-hot-water-systems
Energy Rating: https://www.energyrating.gov.au/products/heat-pump-water-heaters
Canstar : https://www.canstarblue.com.au/hot-water-systems/
Australian Government - Your Home : http://www.yourhome.gov.au/energy/hot-water-service
Department of the Environment and Energy (Energy Basics) : https://www.energy.gov.au/households/energy-basics-householders
Department of the Environment and Energy (Hot Water Systems) : https://www.energy.gov.au/households/hot-water-systems