Dux Hot Water Systems - Supply, installation, service and repair
Everyday Plumbing are a partner of Dux Hot Water Systems which means that we are able to supply and install Dux hot water systems at a competitive price. Our expert plumbers are also able to service your Dux system as well as repair it as needed. With over 10 years of experience installing, servicing and repairing Dux products we have a wealth of knowledge that we bring to any Dux hot water system job.
BOOK A HOT WATER SPECIALIST
Call us at 0488 801 008 or fill out the form and we will get in touch with you as soon as possible.
Types of Dux Hot Water Systems
Dux hot water systems are manufactured using a quality endorsed company production system. This produces a higher quality water heater for Dux purchasers and provides continuous hot water for all your needs both safely and economically.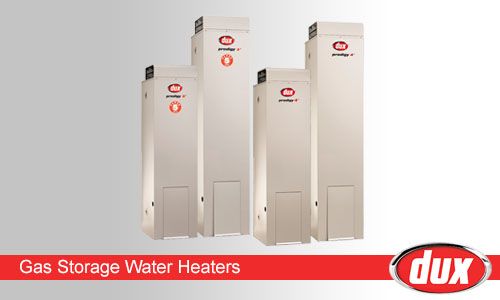 Gas Storage Hot Water Systems
These systems heat by using a burner under the tank to heat the water inside the tank. There is a pilot light that is constantly lit in order to ignite the burner when the water falls below a certain tempreture.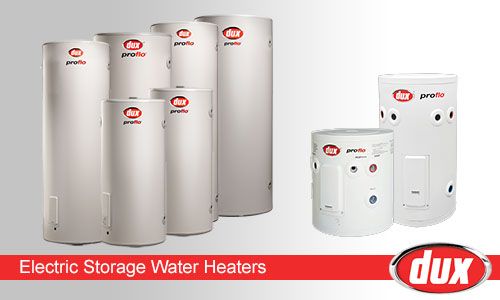 Electric Storage Hot Water Systems
The water in these systems is kept hot due to elements that heat up when the water reaches a certain tempreture. The water in most storage heaters is kept at < 60°C. This is to ensure no bacteria growth.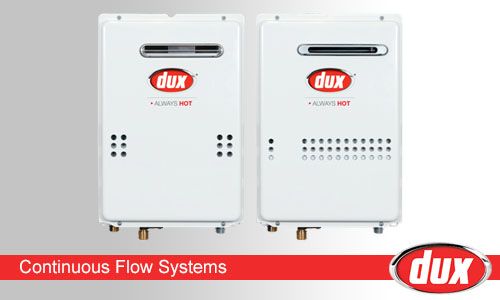 Continuous Flow Hot Water Systems
These systems heat the water through an "S" bend on it's way into the home. They are tankless systems that pull water directly from town water or water tanks on the property. Heating ceases when not required.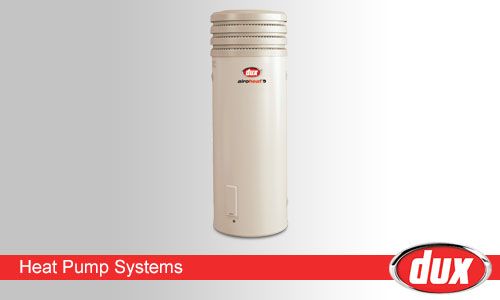 Heat Pump Hot Water Systems
These systems can work in conjunction with solar panels either built in or mounted. The Dux Airoheat however is an innovative system which uses air and refrigerant in order to heat the water in the tank.
How do Dux hot water systems work
When it comes to getting a new hot water system you want to know that you are getting one that will not just suit you now but also accomodate for things such as family growth and visiting guests. Dux is forever innovating their hot water systems making them better and better. There is a Dux hot water system to suit every homes needs. To find out how they work feel free to watch the movies below
Installation of Dux hot water systems
We have been installing, servicing and the occasional repairing of these systems for over 10 years. Everyday Plumbing bring a wealth of knowledge to do with Dux products with us when we are installing your new hot water system. We are able to answer any question you may have about your new system whilst we are there.
Your local Dux hot water specialists Sutherland Shire & Sydney
If you are looking to get a new hot water system or want to get a new Dux hot water system you should call us on 0406 400 200 , alternatively you can fill in our online booking form and one of our friendly staff will be in touch soon.
Frequently Asked Questions about hot water
Gas vs Electric Instant Hot Water Systems - Which One is Right for You?
Instant Gas Hot Water System Problems
Benefits of an Instant Gas Hot Water System