Don't get caught without hot water this winter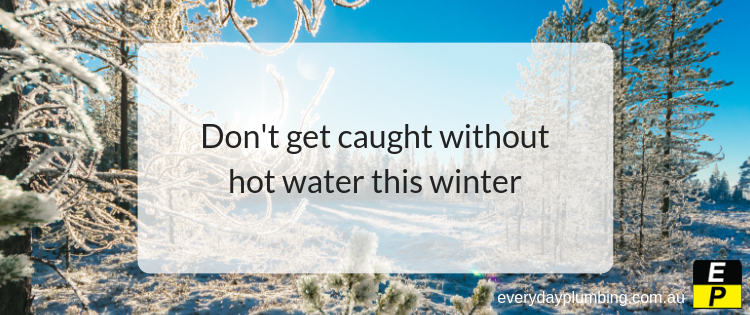 The January 2019 average temps were the highest on record for New South Wales and much of the rest of Australia. The usually sizzling month was the warmest on record for NSW as a whole with a scorching 48.8℃ high recorded in the western NSW town of Menindee.
With those steaming conditions, it's safe to say that hot showers were probably not a high priority for most residents across the state throughout the summer of 2018-19.
However, just as night follows day, the summer will wind up, the mornings will become crisp once more and the soothing comfort of a hot shower will become essential.
Our plumbers and gas fitters have noticed a common issue at this time of year as the weather cools off for the autumn slide into winter. Residents start to notice that their hot water systems are not so hot anymore.
The unit, which could have been slowly losing heat for whatever reason over the summer, is just not keeping up with the increased demands of the home.
Just think about how much hot water you add to your shower over the summer and it's easy to see how a failing hot water system can go unnoticed during the warmer months.
This problem could be caused by many different things such as:
Faulty thermostat
Sediment build-up in the storage tank
Heat loss from poor insulation on pipes or fittings
Power supply issues
Leaking system
The issue could also be that your home hot water requirements are outstripping the supply. The problem being, your family has outgrown your hot water unit. Upgrading to a larger system is the solution.
However, don't just replace like for like, this is a great opportunity to assess your home water heating needs and explore the more efficient, eco-friendly options on the market.
Instant gas hot water, solar and heat pump systems are all remarkably more energy efficient than traditional storage electric or gas hot water systems.
Don't be tempted to crank up the thermostat to solve the issue. If the unit has a fault this will just result in excessive power use and could increase the strain on an already failing system.
NEED TO UPGRADE YOUR HOT WATER SYSTEM?
Book a Sydney hot water specialist today
If you're finding the hot water is running out really fast or it's just not getting hot enough anymore, get your plumber or gas fitter in to assess the problem and carry out repairs now so when those icy mornings come around you're not left out in the cold.
Ref - http://www.bom.gov.au/climate/current/month/nsw/archive/201901.summary.shtml