Fibre optic sonar being used to locate leaks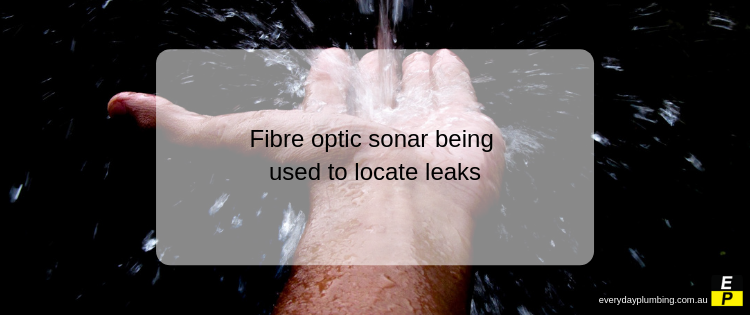 With the introduction of Level 1 water restrictions across Greater Sydney from 1 June 2019, the ability to locate leaks within the city's 22,000km of piping is an incredibly important addition. Sydney Water have therefore commenced funding a new trial with the University of NSW (UNSW) to test new sonar technology that utilises fibre optics, as opposed to copper, to find piping leaks around Sydney. With the testing of such impressive new technology occurring on our doorstep, we thought we would take a look into what it is all about. If you have any questions, speak with your local plumber about leak detection options for your home or office.
More than 85% of Greater Sydney's water supply relies on rain.
Sydney Water already have various other devices which assist in locating leaks in the city's plumbing however, due to their structure, a majority of them are not appropriate to be used across the complete plumbing network. For example, the 'incumbent acoustic approach' that is already setup by Sydney Water needs copper wiring to run both to and from every microphone, as a physical connection is required to connect the microphones to the data collection head-end, otherwise known as the 'collection point'. The collection point is where the applicable computer software interprets the signals coming from the network and is able to locate any leaks in the plumbing. The incumbent acoustic approach is suitable to use when only a few microphones are needed, however when there is a large area that needs to be covered with a lot of microphones, this results in a very expensive, heavy and unmanageable collection of wires.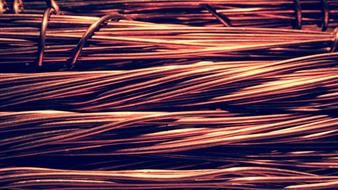 The new sonar technology, which was co-developed with Thales Underwater and UNSW-spinoff Zedelef, ensures that the wiring is lighter and smaller by choosing fibre optics as an alternative. According to UNSW project lead professor Farancois Ladouceur, the new sonar array is like a ' 50-metre strip of garden hose with 16 microphones inside it ' and is able to locate even the tiniest of sounds. When a sound is detected, an optical fibre (just one!) sends all the relevant information back to the applicable software, which then figures out where the leak is. Pretty impressive!
According to Sydney Water's 2017-18 Water Conservation Report, an estimated 129.5 megalitres of water is lost every day due to leaks, representing almost a tenth of the city's total water consumption.
The benefits of a system like this are huge - besides the size and weight advantages of a smaller system, the ability for one system (as opposed to a few different ones) being able to service a majority of Sydney's underground piping is a practical and agile solution. There's also the financial component, as catching leaks earlier and having them repaired will save $$ across varying sectors. And something even cooler? There are suggestions by Ladoucuer that ' future iterations of the technology might also be dragged through the thousands of kilometres of pipes by robots '... so the future of leak detection could involve robots rolling through the underground plumbing of Sydney! There's also the possibility that new piping, when installed, could have the technology embedded into it, so permanent leak detection can occur.
NEED HELP WITH LEAK DETECTION?
Book a Sydney plumber today
But leak detection by Sydney Water shouldn't be the only kind going around… You need to ensure there aren't any leaks in your plumbing at home or in your office as well. Have a chat with your local plumber as to how you can both locate and prevent plumbing leaks , as every little bit helps!
Resources :
It News (Sydney Water taps UNSW fibre optic sonar to find leaks) : https://www.itnews.com.au/news/sydney-water-taps-unsw-fibre-optic-sonar-to-find-leaks-525862

Sydney Water Corporation (Water Restrictions) : https://www.sydneywater.com.au/SW/water-the-environment/what-we-re-doing/water-restrictions/index.htm?fbclid=IwAR3SwhF2E5bY4gfzLE6FR9NYEZC7lyO8yIwxoSqWCriCIbnEyS-7j2qsnmU