Solve your backyard drainage troubles with French drains
Do you have a soggy backyard? Does water remain pooled up in your garden despite any rain? If your backyard is constantly wet, it's time to take action. A French drain can help you get rid of excess water and improve the health and look of your yard. It's an effective solution that will protect the foundation of your home from damage caused by groundwater or poor drainage. Not only do French drains protect your home from water damage, but they also improve the look and health of your lawn by removing excess moisture from the soil.
Our team will work with you to determine if this is the best solution for your yard and provide an estimate so you know what to expect before we begin digging. Plus, our team will clean up after themselves when we're finished so that everything looks great when we leave. It doesn't get much better than that! So don't wait another day – book a french drain plumber today and let us take care of all your drainage needs. We guarantee 100% satisfaction on every job or we'll come back until it's done right. Book a drainage plumber today.
BOOK FRENCH DRAIN INSTALLATION SYDNEY
Call us at 0488 801 008 or fill out the form and we will get in touch with you as soon as possible.
Sub-soil drain plumbers in Sydney
You might be surprised to learn that the most common cause of foundation damage is groundwater. If you're experiencing any of these symptoms, it could be time for a French drain.
Not only do French drains protect your home from water damage, but they also improve the look and health of your lawn by removing excess moisture from the soil.
Our drainage specialists can solve your residential and commercial problems throughout Sydney. Discuss your problem with us and we will be happy to assist.
What are French Drains?
French drains are known by many names - filter drain, blind drain, surface drain, sub-surface drain, sub-soil drain, agricultural drain or French drain.
It is a trench laid with rocks and gravel and contains a perforated pipe to redirect water away from an area. Gravel and rocks filter the water and remove the debris. As they are laid out deep in the soil, they can redirect water efficiently, protecting building foundations and preventing soil erosion. They require low maintenance and occasional cleaning is sufficient to keep them working properly. They can be used in multiple ways:
Used to relieve ground water pressure around retaining walls
Used around the foundations
As an alternative to ditches and storm sewers
To disperse effluent from septic tanks
The perforated pipe allows a large volume of water to flow through them and prevents soil from clogging up the space between rocks. We install French drains and their different variations like curtain drain, collector drains and fin drains. If your backyard remains flooded after rains, gets excessive run-off from your neighbours or you have stormwater drainage issues, french drains can solve your problem.
How are French Drains installed?
The process is simple. Our plumbers will analyse your site and work out the specifics for installing the French drains. We will dig up the trenches - a deep trench is ideal to drain out groundwater while a shallow trench is required for rainwater.
We will line the trench with high-quality landscaping fabric. It allows the water to flow through and block debris and soil. Next, we will place the gravel and lay the perforated pipe. The drain is wrapped with landscaping fabric to keep the drain in a good condition for years to come. This is a general description of the process but it may vary from site to site. Get our expert plumbers to install a French drain in your backyard. Book now.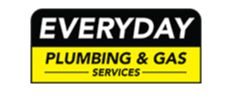 Your Local Surface and Sub-soil Drainage Plumbers Sydney
Avoid water pooling in your yard, and prevent mould and water damage by installing a French drain. Talk to our specialists and we will advise you on the best drainage solution. Give us a call on the enquiry form today.
Don't get stuck with a soggy backyard, book an expert Sydney plumber today.
Frequently Asked Questions about drainage solutions
How to keep your gutters healthy?