Comprehensive plumbing & drain inspection service
A plumbing inspection can help you identify issues in your home or business plumbing and drainage system helping to prevent major problems. Whether you're looking for maintenance services or pre-purchase property inspections, getting a plumbing inspection can help you find issues with plumbing fixtures like pipes, drains, hot water systems, and more. Book a comprehensive plumbing inspection with the experienced team at Everyday Plumbing today and avoid costly repairs later.
BOOK A PLUMBING INSPECTION TODAY
Call us at 0488 801 008 or fill out the form and we will get in touch with you as soon as possible.
What can you expect from a plumbing inspection?
Your plumber will inspect every aspect of your home's plumbing like:
All plumbing fixtures like taps, Flexi hoses, pipes, shower, bath, etc
Sewer and stormwater drains
Water supply and water pressure
Drainage systems
Plumbing vents
After the assessment, we will provide you with a detailed report including photo evidence (where applicable) and notes. We will also give you recommendations to rectify any issues uncovered.
What are the benefits of a plumbing inspection?
Detect problems before they happen so you can address them and avoid emergency repair work!
Diagnose problems in the pipes and drains - there could be cracks or leaks within the pipe or build-up of algae and tree roots
If you are buying a new property, a plumbing inspection can alert you to potential problems and the expenses you might incur. DIY and unlicensed plumbing work can also void your insurance claim so knowing issues in advance can help you make an informed decision
Prevent the growth of mould and mildew as well as termites
In serious cases, water leaks can weaken the foundation of the building and it would be costly to repair
Why choose Everyday Plumbing for your plumbing inspection service?
We are highly qualified and experienced and can diagnose plumbing problems that an untrained eye can miss.
We use different techniques like drain cameras and thermal imaging to inspect drainage systems and find leaks within walls.
Everyday Plumbing offers Fair and competitive prices for all our services.
Our work includes a lifetime labour guarantee.
Friendly, courteous and punctual staff.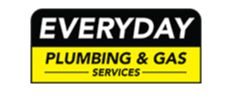 Your trusted plumbing inspection team in Sydney
Don't wait for a crisis to happen before you call your local plumbers - Everyday Plumbing can conduct a plumbing inspection for your home or business. Call us today on 0406 400 200 or you can book online with our quick online plumbing inspection booking form today.
Frequently Asked Questions about drainage solutions
What are the signs of a blocked drain?
How to keep your gutters healthy?