Complete stormwater drainage system services
Everyday Plumbing provides complete stormwater drain services throughout the Sutherland Shire, St George, Liverpool and Canterbury Bankstown areas. Our team of experienced plumbers can take care of jobs such as clearing blocked stormwater drains, repairing cracked or broken drain pipes, relocating drains, and French drain installation.
Book your storm drain job with Everyday Plumbing today.
BOOK A BLOCKED DRAINS SPECIALIST
Call us at 0406 400 200 or fill out the form and we will get in touch with you as soon as possible.
Healthy stormwater drainage system
An effective stormwater system will manage the rainwater from your property well, even in heavy downpours. But to enable this to occur there are many features which need to work together.
The guttering of your roof needs to direct the rainwater quickly off the roof and through downpipes. Once on the ground, the water must be able to get away from the buildings promptly via an efficient drainpipe system or soak into the surrounding surfaces. And the stormwater pipes should move the rainwater, unobstructed to the street or council stormwater system.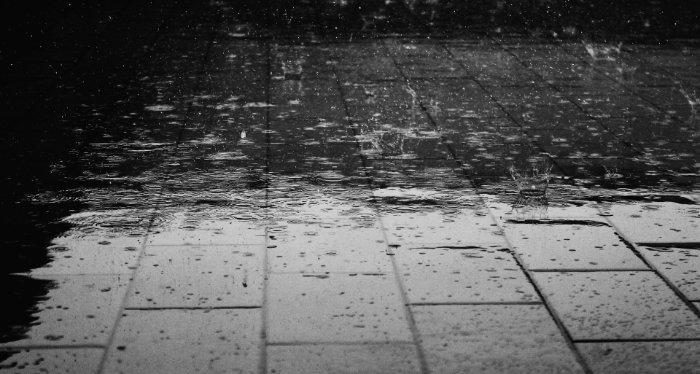 Common problems with stormwater systems
Problems with the stormwater system can cause a huge range of issues including flooding, water damage to your home, and erosion in the garden or surrounding land. Issues can occur if:
There is an excess of leaf litter on the roof.
Gutters or downpipes are blocked or damaged - overflowing rainwater from gutters can work into your home's walls and ceiling space causing water damage and mould growth.
Stormwater drains on your property are blocked - even a partial blockage can interrupt the flow enough to cause rainwater to back up resulting in flooding.
The council stormwater system is blocked.
Drains are leaking - broken or leaking drainpipes allow water to escape creating boggy areas in your property as well as letting dirt, tree roots, and garden debris into the pipe creating blockages.
If the stormwater in your property is not being removed efficiently and effectively when it rains contact Everyday Plumbing to book a drain inspection. Don't wait until the next storm to get help. Our drainage specialists can uncover the issue and provide practical efficient repair solutions for your home or business during dry periods to prevent problems from occurring.
Who is responsible for stormwater drains?
It is the homeowner's responsibility to manage and maintain the stormwater drains on their property.
It's also a good idea to report any issues with the main council stormwater system around your home to the relevant authority promptly. This covers the stormwater drains from the edge of your property onwards.
Report a problem with the stormwater drains in your street by contacting -

Your local stormwater drain specialists Sutherland Shire
Contact Everyday Plumbing for all your stormwater drain problems at 02 9191 3709 or complete our quick online stormwater drain service booking form today.
Frequently Asked Questions about drainage solutions
Advantages of a pre-purchase drain inspection
How to clear a blocked drain
Water Jetter vs Drain Snake