Backflow Prevention Device Installation Sydney
Backflow device installation is required to prevent contaminated water from flowing back into the mains water supply. These devices need to be installed to maintain water quality and prevent water contamination.
Our accredited backflow plumbers and can install and test backflow devices at your residential, commercial or industrial premises. We supply, install and test backflow devices for restaurants, shops, healthcare facilities and more. Our team of professionals will ensure that all necessary precautions are taken during the installation of a backflow device and your water supply is safe-to-use. Book a backflow prevention device installation today.
BOOK BACKFLOW INSTALLATION SYDNEY
Call us at 0488 801 008 or fill out the form and we will get in touch with you as soon as possible.
What is backflow?
Backflow is the flow of water from a property back into the mains (fresh) water pipes. This water carries contaminants like oil, bacteria and dirt and can cause serious health issues in the local area. Backflow prevention devices are fitted to ensure if there's any cross-connection there's no contamination in the main supply.
Backflow can occur when:
Water pressure at the property is higher than at the main
There is low water pressure in the main
You have faulty plumbing
Who can install a backflow prevention device?
Only plumbers accredited with a full backflow prevention license can install and test backflow prevention devices. Our plumbers are fully accredited, so if you need backflow installation or testing , don't hesitate to contact us.
Obligations for Property Owners
The property owner is responsible for the regular testing of all backflow prevention devices installed on their property. Annual inspection and testing of the device is mandatory under AS/NZS 2845 and AS/NZS 3500.
Reliable Backflow Installation Sydney
Backflow prevention devices need to be installed in compliance with the Australian Standard AS2845: Water Supply - Backflow Prevention Devices Requirements. Our plumbers will complete the installation, commission and certify the device within 7 days of installation.
Every year afterwards the device will need to be tested. We can remind you when the next test is due and schedule a test at a time convenient to you.
You can trust our team with all your backflow needs because we offer reliable quality workmanship at an affordable price. Our plumbers are licensed professionals who know how important it is for you to feel safe when using your tap water again after we install new backflow prevention devices in your home or business. We also provide free estimates on all our work so there's no hidden costs or surprises when you hire us. Our plumbers are trained by industry experts so they know exactly what they're doing every step of the way. They carry out thorough inspections before starting any job which means less time wasted on-site – saving you money.
Who needs to install a backflow prevention device?
Properties are classified as low, medium, or high hazards. Properties with a low hazard rating need to install a non-testable device. While properties with medium hazard ratings need to get a testable double check valve assembly installed. High hazard properties much get a registered break tank, reduced pressure zone, or registered air gap installed.
Commercial and industrial properties are classified as medium/high hazards and they need to have annual testing of backflow devices. Properties that require backflow device include:
Chemical cleaning facilities
Commercial and industrial facilities
Restaurants
Shops
Residential complexes
Medical facilities
Swimming pools
Caravan parks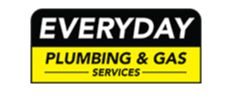 Your Local Backflow Plumbers Sutherland Shire and Sydney
Keep the local community safe and meet your backflow obligations, request a backflow prevention device installation today. Give us a call on 0406 400 200 or complete our online enquiry form today.
Frequently Asked Questions about plumbers
Why is my water pressure low
Will my insurance cover plumbing leaks?
Signs your gutters are leaking