The toilet plumbing experts you can rely on
The specialised plumbing team at Everyday Plumbing are the ones to call to fix all your toilet plumbing problems. From clogged drains to blocked toilets to toilets that won't flush, we know the best solutions to all your messy and frustrating toilet plumbing issues 24 hours a day, 7 days a week. Don't suffer through awful toilet plumbing problems in your home every again – get in contact with us to find out how we can help now!
BOOK A PLUMBER TODAY
Call us at 0406 400 200 or fill out the form and we will get in touch with you as soon as possible.
Qualified blocked toilet plumbers
If your home has a messy blocked toilet that needs some attention, then Everyday Plumbing can be there any time of the day or night to fix it. We offer emergency plumbing services for those toilet plumbing problems that can't wait, as well as a huge variety of general toilet plumbing services during business hours. Do not allow your household to suffer with a blocked toilet for longer than they have too – call us to help now.
Comprehensive toilet plumbing services
At Everyday Plumbing, we understand that every home is different, and every set of plumbing requirements is different too. That is why we offer a variety of different toilet plumbing services to suit all needs. We solve toilet problems of all shapes and sizes, locating the issue and resolving it practically and promptly. We wouldn't want to deal with ongoing disruptive plumbing problems in our home bathroom, so why should our customers?
Looking for a plumber to fix your toilet?
Then Everyday Plumbing are the professionals you need. We fix toilets, unblock toilets, repair toilets… you name it, we do it! Our toilet plumbing service is top quality, with our plumbers completing every job precisely and promptly. We're super friendly too!
What benefits can Everyday Plumbing offer?
There are a few plumbing companies around that offer toilet plumbing solutions for your home, so why choose Everyday Plumbing?
We have years of experience when it comes to toilet plumbing.
We are prompt and professional, arriving when we say we will.
We ensure we complete every job effectively and efficiently first time.
We respect your home, ensuring we clean up after ourselves and leave your home as we found it.
We offer practical solutions to a huge range of toilet plumbing problems, no matter their size or type.
We offer emergency services for toilet plumbing issues that can't wait until the next business day.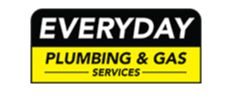 When you need toilet plumbing help now!
If you need some toilet plumbing assistance in your home, or would like to speak to one of our friendly team members regarding any of the other residential plumbing services we offer, give Everyday Plumbing a call on 0406 400 200 or complete an online job booking form today. We have years of experience dealing with toilet plumbing issues of all kinds, so get in contact now.
Frequently Asked Questions about plumbers
Why hire a plumber for guttering?