Fire hydrant & pump repairs & maintenance testing Sydney
Faulty fire hydrants can endanger lives and property in case of an emergency. This is why it is essential to ensure fire hydrants are maintained as per the Australian Standards & NSW Fire & Rescue guidelines. Regular service and testin is essential to avoid being penalised with fines if this doesn't occur. Our professionals have years of expertise in maintaining fire hydrant systems and ensuring they function at all times.
Our licensed plumbers will repair fire hydrant systems according to the Australian Standard AS2419. As Fire Hydrant Systems are essential to combat fire, we make them available in their best condition. You can trust our expertise when it comes to maintaining private property fire hydrant systems. Book a fire hydrant repair service today.
BOOK FIRE HYDRANT REPAIRS SYDNEY
Call us at 0488 801 008 or fill out the form and we will get in touch with you as soon as possible.
Everyday Plumbing fire hydrant services
Fire hydrants are installed in a building or on the street and are used by your local Fire & Rescue service to provide high volumes of water which can help bring a fire under control quickly. In case of an emergency, fire hydrants should be easily accessible and in functional condition. Our fire hydrant repair services include:
Testing for leaks around the flanges, nozzles and seals
Repairing leaking hydrants
Replacing damaged parts
Flushing to remove mineral deposits in water mains
Inspecting rubber gaskets and breakaway flanges
Lubricating the operating net and stem
This fire hydrant design is used in many overseas countries
4 common problems with fire hydrants
Rubbish - Missing hydrant covers or caps can expose the piping to dust, debris and rubbish. Rocks, leaves or other debris can get trapped in the hose or filter and block water flow.
Caps - Loose-fitting or tight caps can cause serious issues. Loose caps can get lost easily while tight caps can be difficult to unscrew at the time of an emergency.
Damage - Fire hydrants need to withstand a lot of weathering. From scorching hot summer days to icy cold winters and heavy storms, they can be exposed to a high risk of damage. Their positioning on the side of the road often makes them a convenient target for bad drivers, effecting serious damage. A damaged fire hydrant won't operate effectively and can endanger lives with its limited functionality during a fire.
Leaking fire hydrant - Is your fire hydrant leaking or damaged? Leaking hydrant needs to be fixed immediately so it can function properly.
Need private residential or commercial property fire hydrant repairs in Sydney? If you spot any signs of damage, give us a call and our experienced plumbers will be able to help. Our emergency plumbers are always on call and can get to your premises promptly. You can trust on our expertise when it comes to maintaining private fire hydrant systems in residential, commercial or industrial sectors.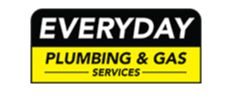 Book Fire Hydrant Repairs Sydney
Need assistance with fire hydrants on your property? Contact Everyday Plumbing today on 0406 400 200 or complete our online fire hydrant repair form.
Frequently Asked Questions about plumbers
What Are The Different Types Of Plumbers?
What are the most common causes of plumbing leaks?