Fixing your burst pipe fast is our top priority
The first thing you should do when your pipe has burst is to prevent the water leak from spreading. Begin by shutting off your water main, you can often find this in your front yard near your water meter. It is also highly recommended to turn off your electricity in the event that water has soaked into any electrical appliances or power sockets.
Now your water and power has been shut off, you should begin turning on your cold taps starting closest to the water main if it is safe to do so. You should then repeat this process with your hot water taps, this helps to release any residual water left in your water pipes and to reduce the water leak . (Ensure your hot water system has been turned off first.)
It is now safe to call Everyday Plumbing, our emergency plumbing services are available 24 hours to get your burst pipe repaired fast.
BOOK A BURST PIPE REPAIRS TODAY
Call us at 0406 400 200 or fill out the form and we will get in touch with you as soon as possible.
What causes water pipes to burst?
Heavy rain & flooding
Excessive water pressure
Mineral build up causing corrosion and rust
Improper pipe installation or old pipes
Shuddering pipes or moving pipes can cause deterioration over time
Clogged pipes from build-up or obstruction
Why is immediate burst pipe repair important?
In Australia it's no surprise that termites are a serious problem, they require moisture to survive and will seek out wet wood to live in and eat. An unattended burst pipe can quickly dampen flooring and joists and can soon attract these unwanted visitors resulting in, sometimes catastrophic, damage to your home.
Water damage from a burst pipe can also cause serious damage to your electronics and furniture as well as the building foundation and structure. If left unattended water leaks or pipe bursts can seep into sensitive areas such as your mains power causing serious injury or in some cases death. In a few minutes, a burst pipe issue can make your home inhabitable!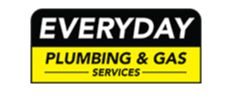 Trusted Burst Pipe & Water Leak Detection Specialists Sydney
Our expert plumbers can provide an obligation free quote to perform drainage and pipe replacement at any time of the day. Our dedicated team of experts are on time and can often be there within the hour. Contact Everyday Plumbing on 0406 400 200 for our 24 hour emergency plumbing services to fix your burst pipe today.
Frequently Asked Questions about plumbers
How To Fix a Running Toilet
What Are The Different Types Of Plumbers?