Commercial plumbing maintenance services Sydney
Establishing a routine plumbing maintenance schedule for your business can prevent problems from occurring at inconvenient times. Our experienced commercial plumbers can help with many services including backflow testing, drain cleaning, plumbing inspections, TMV testing, and more.
BOOK A PLUMBER TODAY
Call us at 0406 400 200 or fill out the form and we will get in touch with you as soon as possible.
Maintaining the plumbing systems throughout the business during times that suit, like between shifts, during quiet periods or when the business is closed, reduces emergency repair costs and interruptions to productivity.
Specialised maintenance plumbing services
We provide all the plumbing services your business needs to maintain a healthy, efficient plumbing system including:
Industries serviced
Our team have experience across the wide range of the industries which make up commercial and industrial business in Sydney.
We can take care of all your preventative maintenance needs in industries such as aged care facilities, hospitality (cafes, restaurants, bars, hotels), petrol stations, car wash services, council, retail, strata and property management (multi-storey buildings, complexes) supermarkets, hospitals, and more.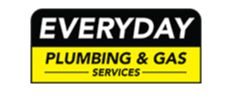 Schedule your preventative plumbing services today
Lock in a plumbing maintenance schedule for your business today and reduce the risk of plumbing problems significantly. Contact our team of commercial plumbers on 0406 400 200 or complete our service request form today.
Frequently Asked Questions about plumbers
Who is responsible for stormwater?
Why is my water pressure low
Will my insurance cover plumbing leaks?