Need a mini digger for your project?
Everyday Plumbing and Gas Services has a Kubota 1.8T mini excavator and operator hire perfect for your next construction, landscaping, or maintenance project in the Sutherland Shire, St George, Canterbury Bankstown and Liverpool areas of Sydney.
This mini digger is ideal for navigation and work in tight areas on small to medium sized residential or commercial projects. The Kubota mini excavator can be used for a huge range of tasks including trenching, footings, post holes, plumbing or drainage and so much more.
BOOK MINI EXCAVATOR HIRE TODAY
Call us at 0488 801 008 or fill out the form and we will get in touch with you as soon as possible.
1.8T excavator hire
The Kubota 1.8 tonne excavator rubber tracks for precise steering, surface protection and minimal noise.
Excavator attachment options
Our mini excavator attachment options include:
Bucket - efficient digging, loading, or moving materials.
Hydraulic hammer - ideal for concrete demolition (driveways, paths, pavement), rock excavation, site preparation, landscaping as well as increasing the earth moving efficiency on your site.
Auger - drill holes for construction footings, fencing requirements, posts, or prepare tree planting for landscaping or gardening.
Claw or grapples - ideal for material handling, demolition, or loading.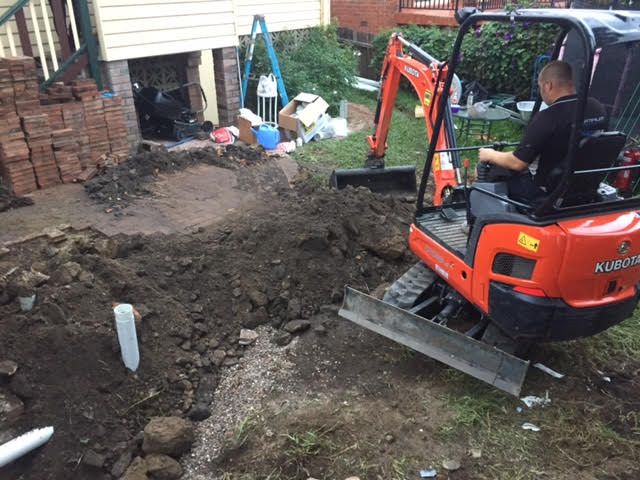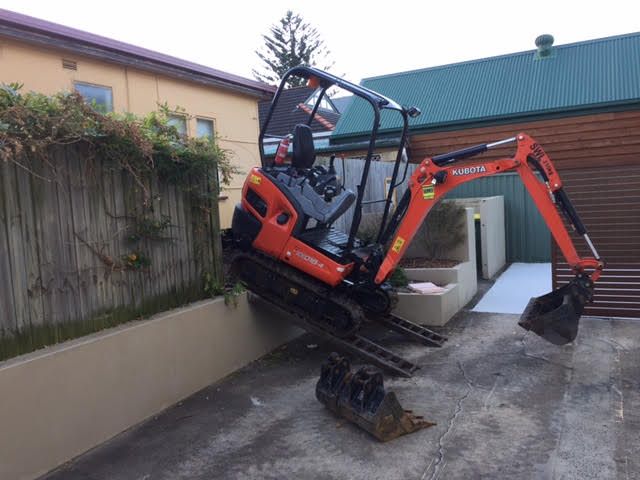 Book mini excavator hire today
Request a quote today for an excavator and operator hire quote for your job. Contact our team at 0406 400 200 or complete our quick online mini excavator hire quote request today.
Frequently Asked Questions about plumbers
How To Fix a Running Toilet
What Are The Different Types Of Plumbers?