Searching for kitchen faucet plumbing in Sydney that you can trust?
If you are having problems with the plumbing in your kitchen, the team at Everyday Plumbing can help. We offer a full range of kitchen plumbing services all across a range of Sydney suburbs, ensuring you will never be left in a messy plumbing situation every again. No matter the job size or type, our qualified plumbers can assist with kitchen plumbing issues of all shapes and kinds, every day of the year. We offer prompt and professional service with a smile, so get in contact to find out more now!
BOOK A PLUMBER TODAY
Call us at 0406 400 200 or fill out the form and we will get in touch with you as soon as possible.
Comprehensive residential plumbing services
When it comes to residential plumbing, Everyday Plumbing offer a huge variety of options to many households across Sydney. We know how disruptive it can be to have to consult multiple companies to get one job done, so we offer a complete range of services across every room in your house including:
If you have a residential plumbing need for a room not listed above, do not worry! Give us a call on 0406 400 200 and we can likely still assist.
Qualified residential plumbing professionals
At Everyday Plumbing, our plumbing team are fully qualified industry experts, with years of experience and knowledge. This ensures that you will receive the best service and workmanship available, as well as friendly and approachable plumbers completing the job. All our plumbers are both reliable and trustworthy, offering you peace of mind every time we attend your home.
What is the difference between commercial and residential plumbing?
Plumbers can be residential plumbers, commercial plumbers or both. A residential plumber assists homes and households with their plumbing needs, whereas a commercial plumber assists businesses and workplaces with their plumbing.
Luckily enough, Everyday Plumbing does both!
Why choose Everyday Plumbing as your residential plumber?
There are a range of different residential plumbers across Sydney, so why should you choose Everyday Plumbing to complete any job?
We have years of experience when it comes to residential plumbing
We are prompt and professional, arriving when we say we will.
We ensure we complete every job effectively and efficiently first time.
We respect your home, ensuring we clean up after ourselves and leave your home as we found it.
We offer practical solutions to a huge range of residential plumbing issues, no matter their size or type.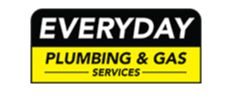 The residential plumbers you can rely on
If you have any questions regarding the residential plumbing services that we offer all over Sydney, or you would like to speak to one of our qualified plumbing professionals regarding attending your home, give Everyday Plumbing a call on 0406 400 200 or complete an online job booking form now. We have years of experience dealing with plumbing problems, so get in contact today!
Frequently Asked Questions about plumbers
How To Fix a Running Toilet