Bosch Hot Water Systems - Installation, repairs, and servicing
Bosch hot water systems offer a top quality water heating option in a variety of styles and models, from gas continuous flow or electric storage and heat pump systems. The Everyday Plumbing and Gas Services team can install, repair and service your Bosch hot water heater throughout the Sutherland Shire and the surrounding areas.
BOOK A HOT WATER SPECIALIST
Call us at 0406 400 200 or fill out the form and we will get in touch with you as soon as possible.
The Bosch Hot Water System range
Bosch Gas Continuous Flow Hot Water
Unlimited hot water from a compact gas hot water system , perfect for all sized homes. Only heats the water when you turn on the tap so no wasted energy used keeping water hot 24/7.
Bosch OptiFlow - 12L, 16L, 20L, 26L per minute capacity options, 6 Star efficiency, sleek industrial design, solar compatible, 3 year parts and labour warranty, indoor or outdoor models
Bosch Mechanical - gas only no electricity required, 10L, 13L, 16L per minute capacity options,
Bosch Condensing - both residential and commercial options, LPG and natural gas, features secondary heat exchanger to maximise energy efficiency
Bosch Commercial - tough, efficient range ideal for commercial applications, huge 32L per minute capacity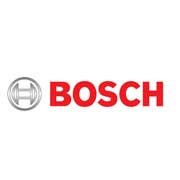 Bosch Electric Storage Hot Water Systems
Easily upgrade your old electric hot water system with a Bosch Tronic 1000T electric storage unit. Slimline and standard tank size options for flexible installations.
80L, 125L, 160L, 250L, 315L and 400L storage tank options
dual handed connection for easy installation
strong, durable vitreous enamel lined steel tank
7 year cylinder warranty and 2 year parts and labour warranty
Bosch Heat Pump Hot Water Systems
Extremely energy efficient water heating without the need for solar panels on the roof. The Compress 3000 offers up to 65% reduced energy use compared to standard electric storage hot water systems.
Government rebates available
operates efficiently in all climates from -7°C to 40°C
can be used in conjunction with solar power systems to further increase energy efficiency
Bosch Commercial Hot Water Systems
High quality, reliable gas commercial hot water systems ideal for large volume hot water requirements.
Bosch 32 and commercial condensing instant hot water systems
huge 32L capacity
both natural gas and LPG options
highly efficient, secondary heat exchanger
More information on the Bosch range can be found on their website - bosch-climate.com.au
Your Local Bosch Hot Water Specialists
If you're looking for a top quality, energy efficient hot water system a Bosch unit will live up to your expectations. Contact Everyday Plumbing and Gas for all your Bosch hot water needs in the Sutherland Shire, Sydney by calling 02 9191 7309 or complete our quick online booking request today.
Frequently Asked Questions about hot water
How does a gas storage hot water system work?
How does a heat pump hot water system work?
How does an instant gas hot water system work?