Hot water tempering valve installation and maintenance
Make sure the hot water in your home is safe for family members and residents speak to our plumbing team about installing a tempering valve today. We service the Sutherland Shire and southern areas of Sydney for all your hot water needs.
BOOK TEMPERING VALVE INSTALLATION
Call us at 0406 400 200 or fill out the form and we will get in touch with you as soon as possible.
What is a tempering valve?
A tempering valve is a small mixing device which is fitted to the pipe between your storage hot water system and some of the taps and showers in your home. The device mixes cold to the hot water to lower it from the storage temperature of 60℃ to a safe, scald preventing 50℃.
The issue arises because the water in your storage hot water system ( electric , gas , solar and heat pump ) is required to be maintained above 60℃ to prevent the growth of Legionella bacteria (which can cause serious pneumonia-like illness, Legionnaires disease). However, water coming from a bathroom tap at 60℃ poses a very high risk of scalding in only a few seconds.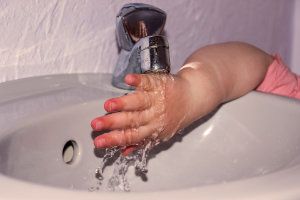 Lowering the temperature of the water to 50℃ means it would take minutes to cause burns, protecting those most at risk, such as small children and the elderly.
The exception to this is the hot water supplying the kitchen and laundry which is often required at hotter temperatures in some homes. However, care needs to be used and erring on the side of caution could avert a serious scalding disaster. Especially when many dishwashers and washing machines heat their own water as required.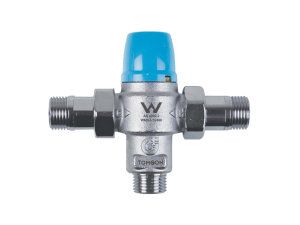 Tempering valve installation service
Our plumbers can install a tempering valve on your existing hot water system to provide peace of mind for your family. We can also include a tempering valve on new hot water system installations (excluding some instant hot water units which don't require one as they don't store water and are usually factory set to 50℃).
Some facilities, such as schools, nursing homes, childcare centres, are required to ensure the water is set to 45℃.
Tempering valve adjustment and maintenance
Everyday Plumbing team can test the delivery temperature of the water in your home and adjust the tempering valve to your preferred setting.
Routine maintenance checks will ensure the device is working effectively and is free of blockages.
Your local tempering valve specialists Sutherland Shire
For all your tempering valve requirements in Sydney's south and Sutherland Shire give our plumbers a call on 02 9191 7309 or complete our quick online booking request today.
Frequently Asked Questions about hot water
What size hot water system is right for me?
What's the difference between a tempering valve and a TMV?
Which hot water system is right for me?