Rinnai Hot Water Systems - Installation, repairs, and servicing

Everyday Plumbing and Gas Services offers a full range of Rinnai hot water system installation , repairs , and servicing throughout the Sutherland Shire. We cover all styles of Rinnai systems including gas , electric , solar, and heat pump in both instant and storage models.
BOOK A HOT WATER SPECIALIST
Call us at 0406 400 200 or fill out the form and we will get in touch with you as soon as possible.
The Rinnai Hot Water System Range
Renowned for producing energy efficient, reliable hot water systems Rinnai has a solution for every home and business. We can carry out installations of all of the Rinnai units. Their extensive range includes: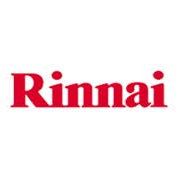 Gas continuous flow hot water

Infinity - energy efficient 5.9 to 7 Star energy rating, 12 to 32 litre options
Instantaneous - Hotflo 10 litre, no electricity required

Gas storage hot water

Medium - 135 litres, 4.7 Star energy rating, vitreous enamel tank
Large - 170 litres perfect for big, busy households, 4 Star energy rating, 8 year cylinder warranty

Electric storage hot water

Hotflow - from small 25L to large home 400L systems, indoor and outdoor install options

Heat pump hot water

Split heat pump - can generate a huge 700L of hot water per day, perfect for homes where a roof-mounted solar is not possible.

Solar hot water

Sunmaster Range - flat plate, evacuated tube and close coupled system options, with a gas or electric booster, 175L to 330L storage capacity
Prestige Range - flat plate or evacuated tube split, and close coupled roof-mounted systems gas or electric boosted, highly effective collectors suitable for low temperatures
Rinnai hot water repairs
Our plumbing and gas fitting team can get your hot water system up and running fast. We can take care of a range of issues such as:
no hot water
hot water too hot or too cold
anode replacements
smelly or dirty water, sediment in the water
leaking systems
hot water running out fast
noisy systems
pilot light won't stay lit
and much more
Rinnai Hot Water Systems Servicing
Routine servicing can prevent many hot water problems, extend the life of your unit and ensure your home has reliable hot water all year round. Our plumbing team recommend a service every two years for domestic systems and yearly for commercial hot water units.
Your local Rinnai Hot Water System Specialists in the Sutherland Shire
Everyday Plumbing and Gas Services can take care of all your Rinnai hot water system requirements in the Sutherland Shire area, book in your service by calling 9191 7309 or complete our quick online booking form today.
Frequently Asked Questions about hot water
Which hot water system is right for me?
How does an electric hot water system work?
Hot water systems - how do they work?